Sean Wahlquist, M.D.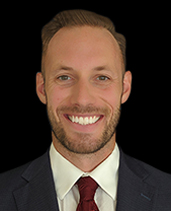 Sean M. Wahlquist, M.D., has dedicated his career to treating musculoskeletal aliments. He avidly leads his patients to a complete recovery so that they may pursue their passions without pain or restrictions through innovative treatment and minimally invasive surgical procedures.
He is fellowship-trained in sports medicine, making him highly qualified to treat any knee, shoulder, or elbow injury. He also treats pediatric and adult fractures, as well as performs reconstructive surgery of the knee and shoulder.
Dr. Wahlquist received his bachelor's degree with distinction from the University of Nevada, Reno before going on to attend medical school at the University of Nevada School of Medicine. Prior to graduating medical school, he was inducted into the Alpha Omega Alpha society, an honor reserved for the top echelon of the graduating class.
After receiving his medical degree, he completed his orthopedic surgery residency at Loma Linda University Medical Center where his dedication to patients continued to be recognized and he was awarded "Intern of the Year." Throughout residency he served on multiple panels championing for others, including as an American Academy of Orthopedic Surgeons Resident Delegate where he worked with other delegates nationwide to change policies increasing patient's access to medical care.
During his sports medicine fellowship at UCLA, Dr. Wahlquist worked with athletes of all levels, from high school and recreational participants to collegiate and professional players. As a UCLA team physician covering football, volleyball, softball, baseball, soccer, gymnastics, and track and field and as an assistant team physician for the Los Angeles Lakers, Dr. Wahlquist knows what it takes to restore athletes to full heath through both non-operative and operative techniques. He takes great pride in not only his technical abilities as a surgeon, but his genuine concern and empathy for those who suffer debilitating injuries that sometimes feel hopeless.
To learn more about Dr. Wahlquist or to schedule your consultation, contact his office today.
Sean Wahlquist, M.D.
Folsom Orthopaedic Surgery & Sports Injury Medical Clinic, Inc.

1743 Creekside Dr #130
Folsom, CA 95630

Tel: