Terri Pavelko, PA-C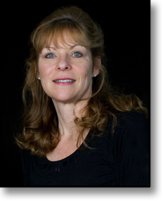 Terri Pavelko PA-C, MPT is a native of Sacramento. She graduated from UC Davis with a BS in Physiology, UCSF with a masters degree in Physical Therapy and Stanford University with a Physician Assistant credential. She has been working in the orthopedic field since 1990. Initially as an orthopedic physical therapist she has worked in a variety of settings including her own practice. Additionally, she has worked and traveled with the USA Visa Decathlon Team.
After graduating in 1999 as a Physician Assistant, she has worked exclusively in the orthopedic field initially in the Bay Area and now in Folsom, Ca. She has been actively involved in state of the art research to treat recalcitrant elbow tendinitis and has co-authored and published this work in the American Journal of Sports Medicine.
Outside of work, she loves to snow ski and is an active member of the National Ski Patrol at Squaw Valley USA.
Terri Pavelko, PA-C
Folsom Orthopaedic Surgery & Sports Injury Medical Clinic, Inc.

1743 Creekside Dr #130
Folsom, CA 95630

Tel: