Dr. Tara Harrington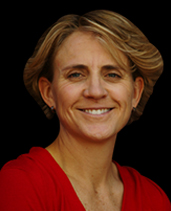 Dr. Harrington is a Fellowship-Trained Foot & Ankle Surgeon with advanced training in reconstruction, trauma, and sports related injuries. She did her undergraduate studies at Stanford University in Palo Alto, CA and holds degrees in Business (MBA) and Health Administration (MHA) from the University of North Carolina, Chapel Hill, NC. She graduated from the California School of Podiatric Medicine at Samuel Merritt University in Oakland, California in 2015.
Her post-graduate training in foot and ankle surgery was completed at Intermountain Medical Center in Salt Lake City, UT. This extensive three-year surgical residency training provided Dr. Harrington with the foundation to treat the most challenging foot and ankle pathologies. Following residency, Dr. Harrington completed an American College of Foot and Ankle Surgeons (ACFAS) recognized fellowship in reconstruction and trauma at the Northern Ohio Foot & Ankle Foundation Fellowship in Concord, OH. She is an Associate of the American College of Foot and Ankle Surgeons, member of the American Podiatric Medical Association and the American Academy of Podiatric Sports Medicine. She has done research on a variety of topics including acute achilles tendon rupture protocols, flat foot reconstruction, and Madura foot.
She was a collegiate basketball student-athlete at Stanford University from 1993-1997 where she participated in three Final Four Tournaments. She was a high school soccer All-State and basketball All- American.
Dr. Harrington and her two children live in Folsom. The family enjoys traveling, biking, swimming, outdoor adventures including hiking, skiing, camping, fishing, and also community and sporting events.
ADULT AND PEDIATRIC SERVICES:
SPORTS MEDICINE
Sprains & Inversion Injuries
Ligament and Tendon Repair/Reconstruction
Ankle Arthroscopy
Advanced Cartilage Replacement
Heel Pain
Ingrown Nails
Neuroma
Biomechanical Evaluation
RECONSTRUCTIVE SURGERY
Arthroscopic Surgery
Ankle & Hindfoot Arthritis and deformities
Bunion & Hammertoe Correction
Flat Foot and Cavus Foot Reconstruction
Arthritic & Bone Deformities
Congenital Anomalies
Total Ankle Joint Replacement
TRAUMA SURGERY
Major & Minor Fracture Care
Nerve & Tendon Injuries
Tendon Rupture/Tear Repair
Sprains & Inversion Injuries
Post-Traumatic Reconstructions
DIABETIC CARE/WOUND CARE
Neuropathy & Nerve Damage
Charcot Joint Changes & Fractures
Post-surgical Wounds
Wounds from Injury or Trauma
Dr. Tara Harrington
Folsom Orthopaedic Surgery & Sports Injury Medical Clinic, Inc.

1743 Creekside Dr #130
Folsom, CA 95630

Tel: