Paul K. Metzger, M.D.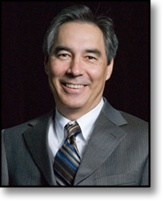 Dr. Metzger received his Medical & Internal Medicine Degree from Northwestern University in 1979. He did his internship at New York University from 1979 to 1982 in General Surgery. He completed his Orthopaedic Surgery residency at New York University in 1987. He also completed a fellowship in hand surgery from Indiana University in 1988.
Dr. Metzger has practiced orthopaedic surgery since 1989. He is a Board Certified Orthopaedic Surgeon and a Fellow in the American Academy of Orthopaedic Surgeons. Dr. Metzger practice's general orthopaedics of the upper and lower extremities. He performs arthroscopic surgery of the shoulder, knee, elbow and ankle. He also performs reconstructive surgery including total joint arthroplasty of the hip, knee, and shoulder. He treats pediatric and adult fractures, and sport and soft tissue injury.
Dr. Metzger has a private practice in Jackson and comes to Folsom Orthopaedics to treat patients once a week. He is a father of four, enjoys tennis, hiking and his latest interest is landscaping.
Paul K. Metzger, M.D.
Folsom Orthopaedic Surgery & Sports Injury Medical Clinic, Inc.

1743 Creekside Dr #130
Folsom, CA 95630

Tel: